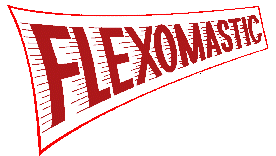 INTRODUCTION TO CHIMNEY AND
WATERPROOFING PRODUCTS
---

FLEXCROWN- A complete chimney crown replacement or repair in a bucket. (No water needed)


FLEXFLASH- The perfect flashing material for the chimney.


FLEXSEAL- A breathable, waterbased sealer which weatherproofs.


FLEXBOND- Additive to cement for crown replacement


FLEXOGLASS- A special random filament fiberglass used with FLEXOMASTIC FLEXFLASH


FLEXCAULK- A white flashing repair and adhesive to glue clay tile extension and
mounting on glue down caps.
---
For more information call:

1-904-964-3141

.



Copyright 2002(c)